As I mentioned before we use a lot of bingo games around here to help with learning some facts. My boys are always up for a game. It probably helps that the winner gets a prize from our prize box. The box consists of little things- erasers, lollipops, coins and any confiscated toys that they need to win back. It helps with them learning good sportsmanship, since those who don't win get a little upset. But I thought I would share our phonics/reading boards. I made all of them in MS Word.
The first is basic CVC words. My 4 year old is using this one now. The words are in families and color colded for easy locating. The main thing is that the kid whose level we are playing is the caller. So he has to read the words.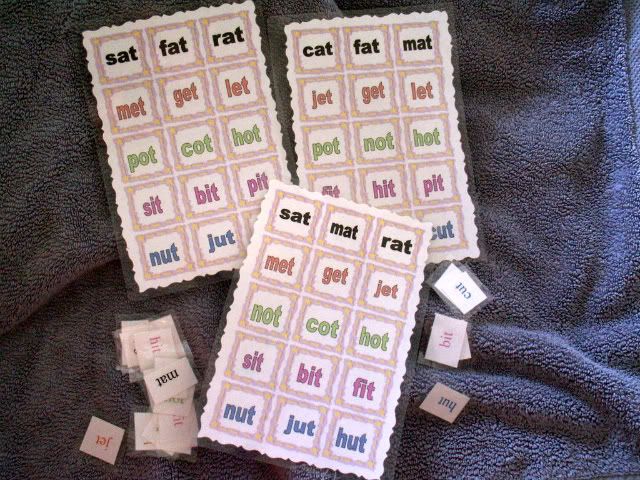 Next I have a instant word version, still color coded. We haven't used it in awhile my oldest knows these and my 4 year old isn't quite there.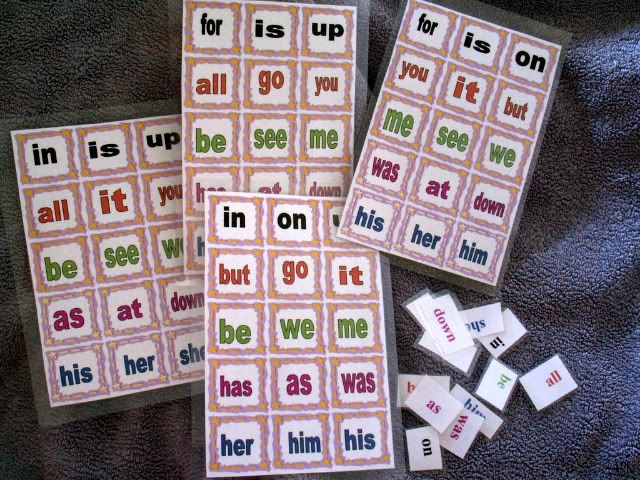 And then once we got into bigger words and the different phonograms I made a blank board. They are laminated so I write the words on the board with a wet erase marker and write the call words as well. The good thing about this is that I can use it for 2 levels. The current words written are from awhile ago, my 6 year old used the words and my 4 year old used numbers and letters. The call tiles were written on both sides. My oldest would read his then pass it to his brother for him to read. It worked nicely.
I need to fill them in with their current level words. It's been awhile since we've played this version but they often ask.