I am taking a sick day today....just don't feel up to dealing with schoolish stuff....but here are some more random things from our world...
1. Yesterday we went to the Sequoyah Birthplace Museum, which is located just a few minutes away from us. It is a small museum, but we also enjoyed the outdoors- down the hill is a burial mound and memorial. It's along the Trail of Tears too. My oldest is very interested in the Trail of Tears- probably because he finds it cool that it starts near us and ends in Tahlequah, OK - which happens to be where Grandma lives....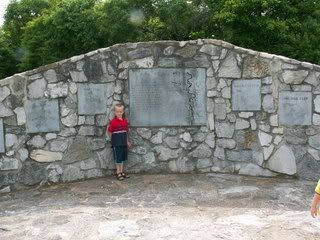 2. In the afternoon, while we were out back working in the garden, I decided we needed to thin the carrots a little....so this is what they found (in addition to a 4 that were too small and went to the chickens). They ate them up very quick...
3. This little one has finally discovered the strawberries. He didn't notice quite as much when they were all green, but now he is always trying to pick...ones that aren't quite ready.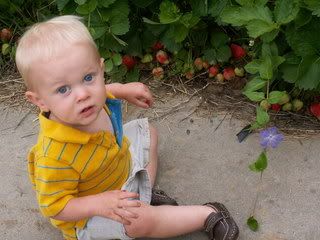 4. Even with the above....we managed to pick these this morning. We weighed them on the boy's little scale.....2lbs....which is great and saves us $4-$5 at the store.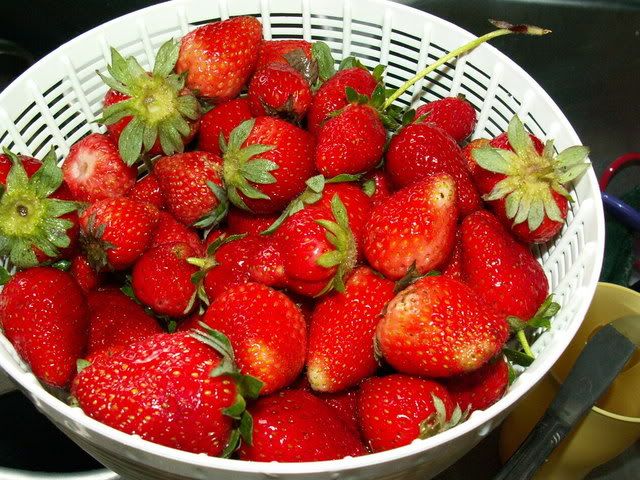 5. The baby got his (some) 1 yr old shots yesterday. He is currently screaming in his bed. He's been up since 7 but won't nap. So I off to calm him down.