Now that it's May and finally (hopefully) going to stay warm and spring-like....I got to thinking about the picture that has hung on my wall since I was little. May Day Nymphs.....3 little girls all dressed up, ready to dance around the May Pole.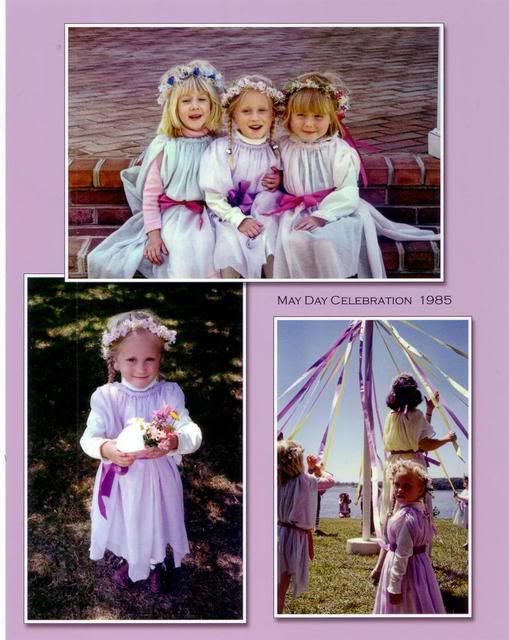 I am 4 in these pictures. My mom ran/worked the daycare/preschool, which is where these pictures were taken. I don't remember a whole lot about this time. But I love the picture. I reminds me of the great times I had in Maryland before we moved down here to Tennessee.
For more Flashback Friday head over to Kellieann!