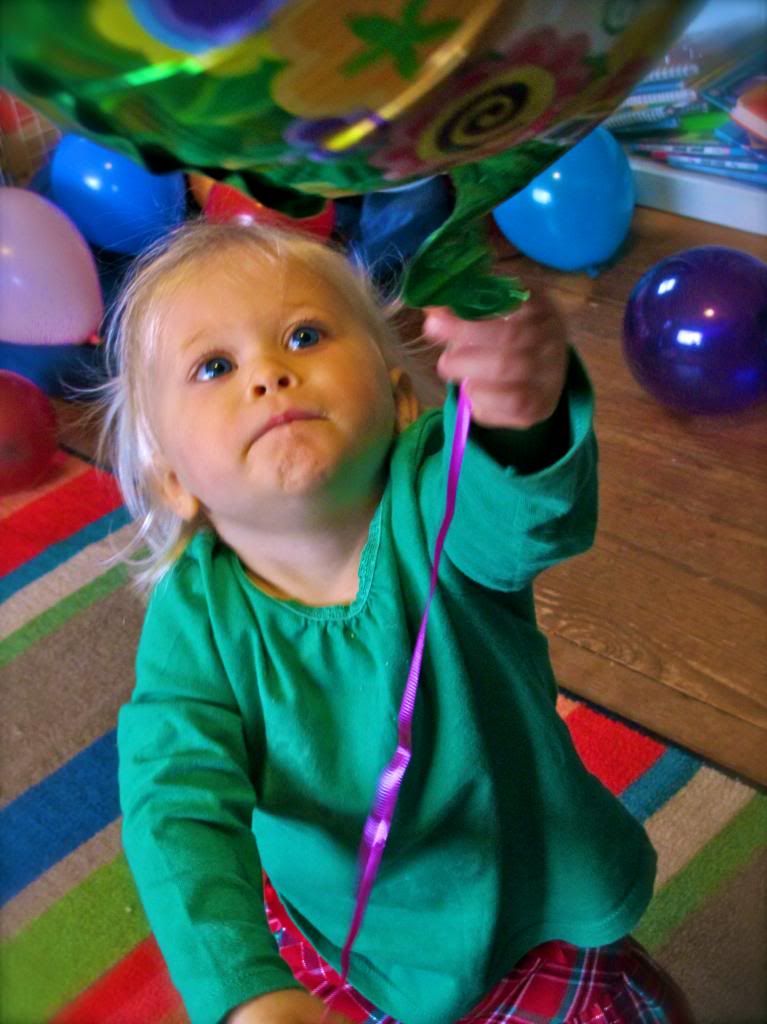 My little girl turns 2 years old this Saturday. Today we had family over to help celebrate. She had a ton of fun with all the balloons and being the center of attention. First with gifts:
Paul's grandmother got her this huge blanket with Dora on it. She wrapped herself up immediately with the rest of her gifts.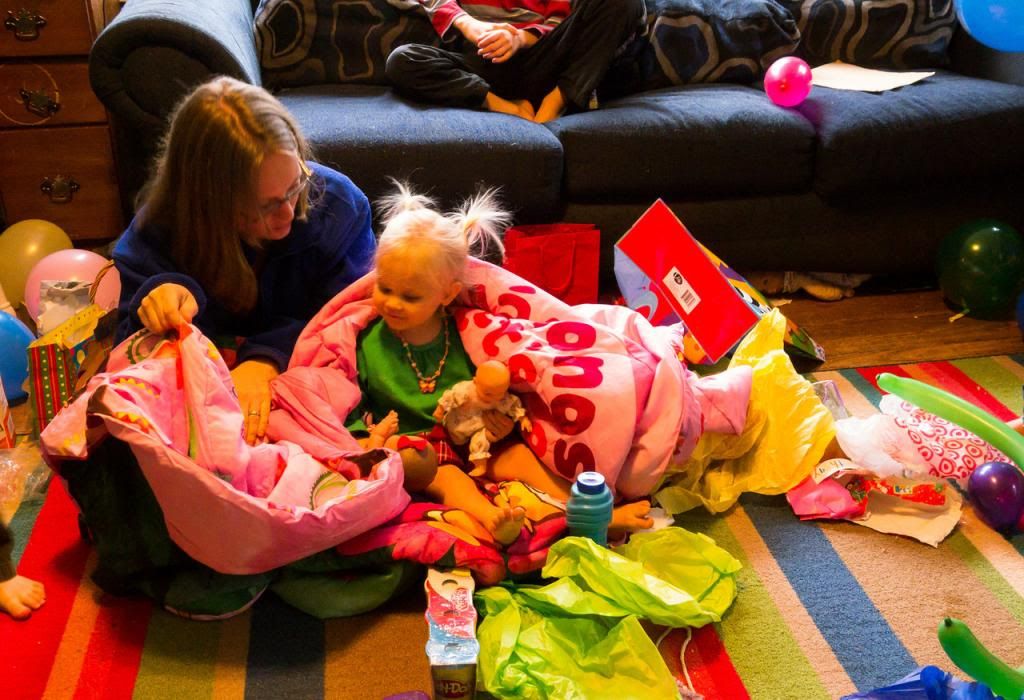 Then it was cake time. I made cupcakes this year- again with no artificial food colorings. Just strawberries, blueberries and lemon curd added to the icing for the colors.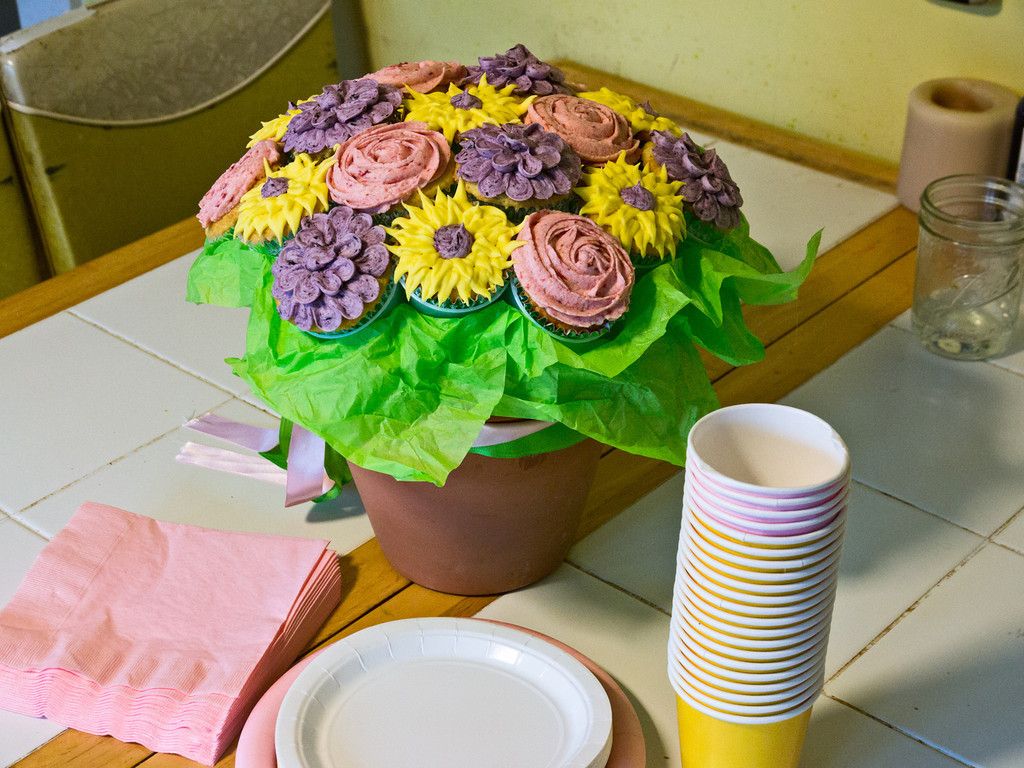 And we sang, which she wasn't too thrilled about. I actually thought she might cry- which is totally something I would have done (or did) when I was younger.
But she recovered once we were done and she could blow out the candles.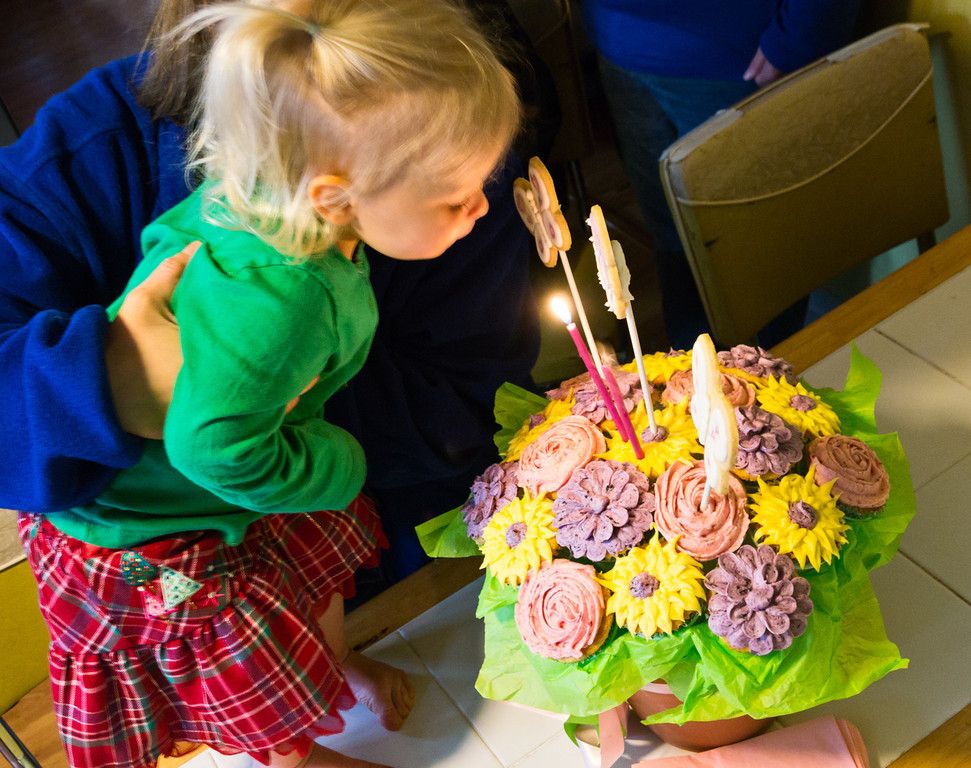 Then just a whole lot of playtime. With lots of smiles and lots of giggles.