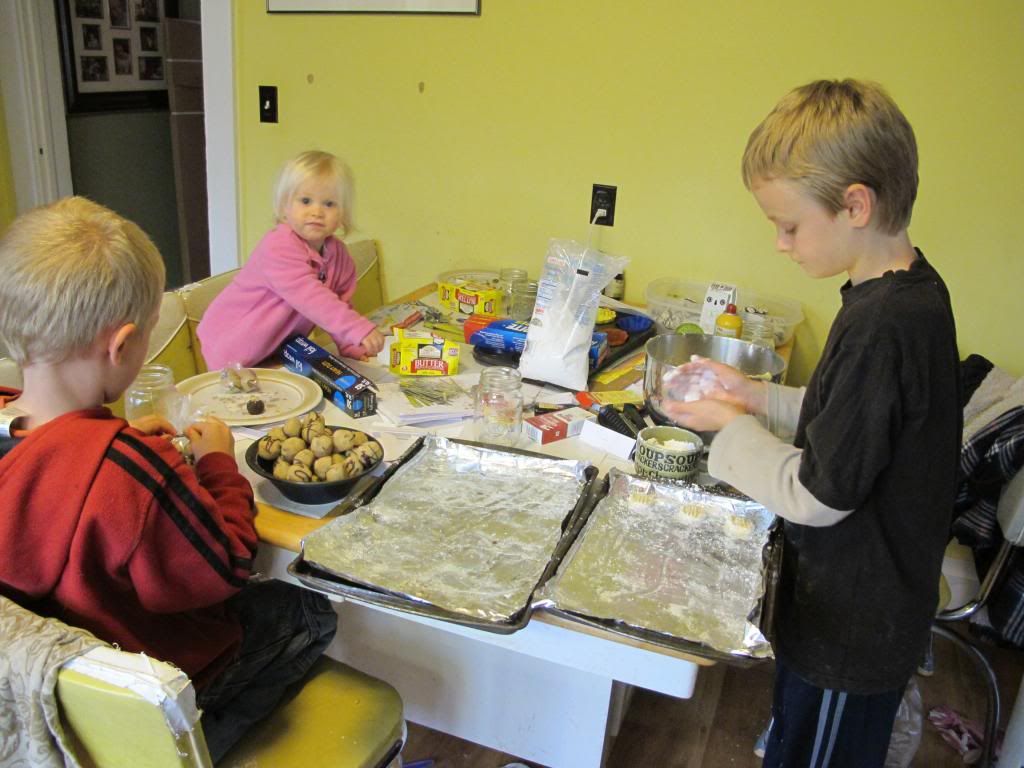 Our local homeschool co-op hosted a kid-made craft fair today. And the boys decided it was the perfect reason to make all those treats they've been pinning onto their
Pinterest
boarrds. We weren't sure what kind of turnout to expect but I told them they could make up to 3 things each.
Rylan made homemade peanut butter cups, lemon cookies and mini chocolate chip cheesecakes. Cale made peanut butter truffles, lemon meringues, and cookie dough balls. Cohen made homemade peppermint patties and buckeye bark. And Lakin made chocolate crinkles. The kitchen was a disaster area last night!
And today they loaded up their baskets and signs and headed to the sale. They did pretty well considering how many people showed up to buy. They had fun playing with their friends and they are excited to have more spending money to buy a few Christmas gifts!