We have a very large field on our property, and seeing as we don't own a tractor we decided to save gas- and the lawn mower- and just let it grow this year. The grass and weeds are tall and dry now and during the past few unseasonably warm days the boys have been out in that field. Creating.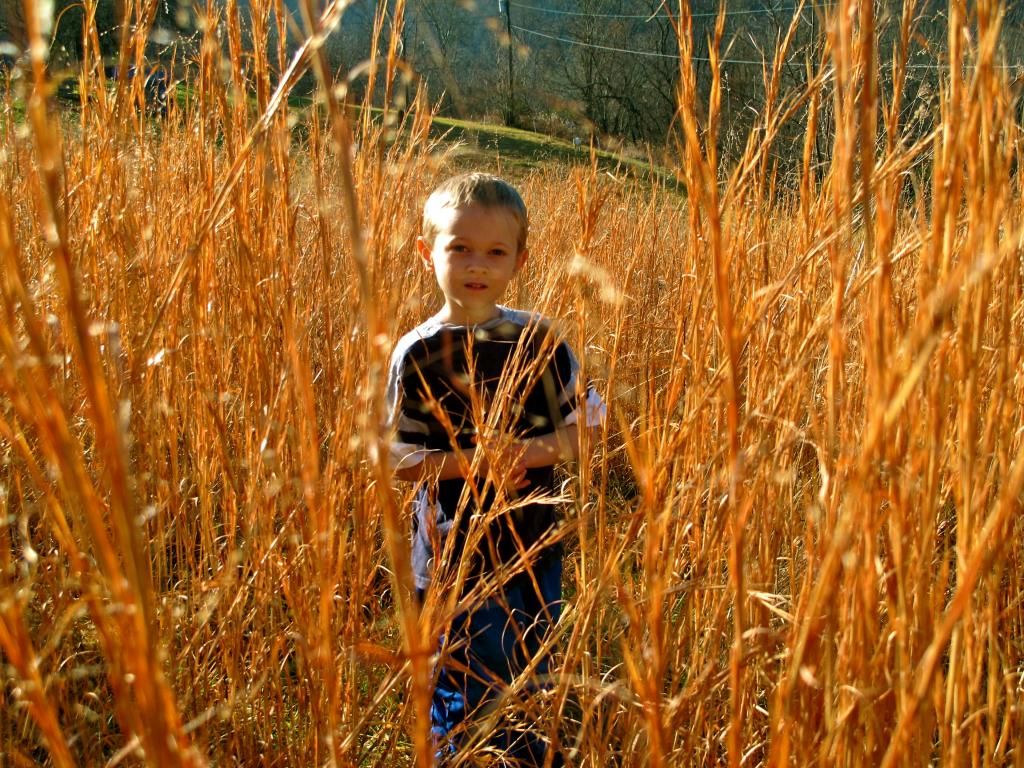 Armed with water, scissors and big imaginations they set to work making their houses. Secret forts and secret paths.
They cut tall bunches of grass and set about building their walls, each in their own way. Lakin mostly cleared a large area and helped Cohen to create a shared wall of tied together bunches of grass.
Cohen made his 4 walls by tying and twisting the bunches together and stacking them.
Cale and Rylan both gathered stiffer weeds to help support their walls. Cale used them to weave the grass around- wattle fence style.
While Rylan placed 2 supports together and sandwiched the grass in between. Then he cut himself a secret pathway running from his house to the mowed pathway, using the cut grass as a floor.
Annika and I went out this morning to check out their creations. The grass was wet, so Cale spread his jacket out for her to sit on. That boy spoils her more than anyone I think.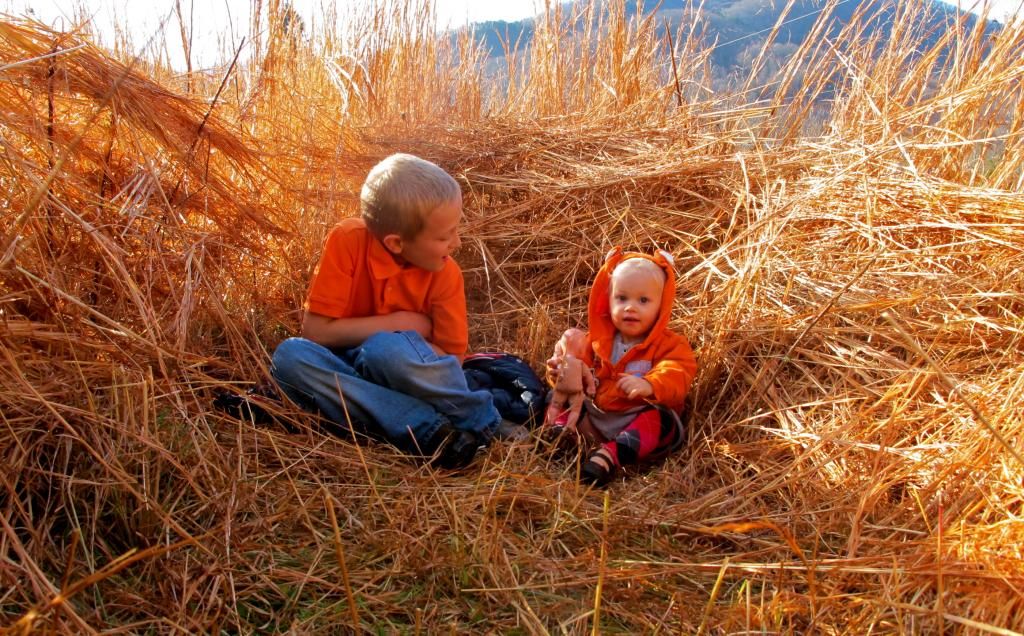 Those who live in grass houses.....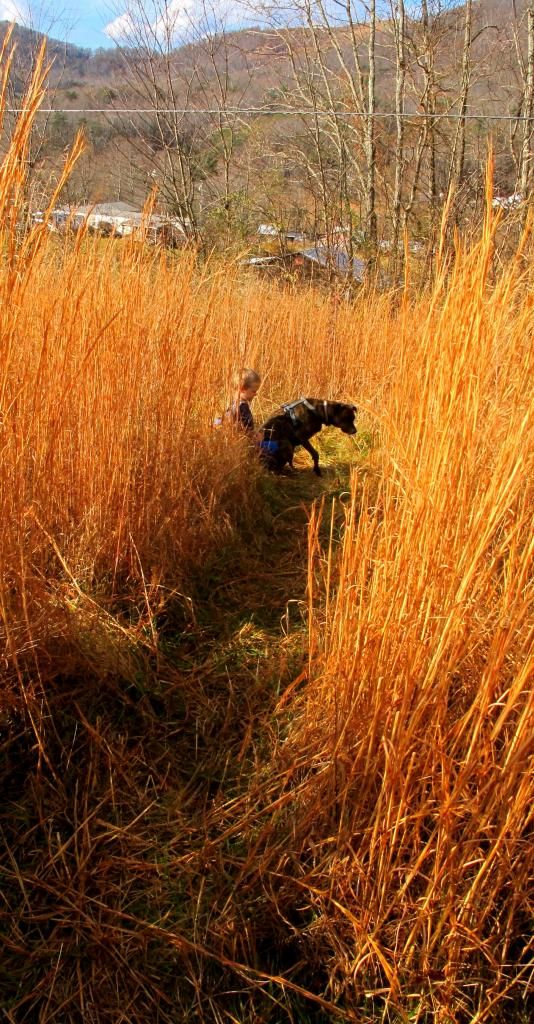 ...shouldn't have dogs :)