We've gone to the same tree farm for the past 10 years, just down the road and less than a minute from our old house. Since continuing that tradition would mean a 2 hour car ride, this year we went in search of a new place to cut our tree. This year we decided to try out
Boyd Mountain
in Waynesville, NC.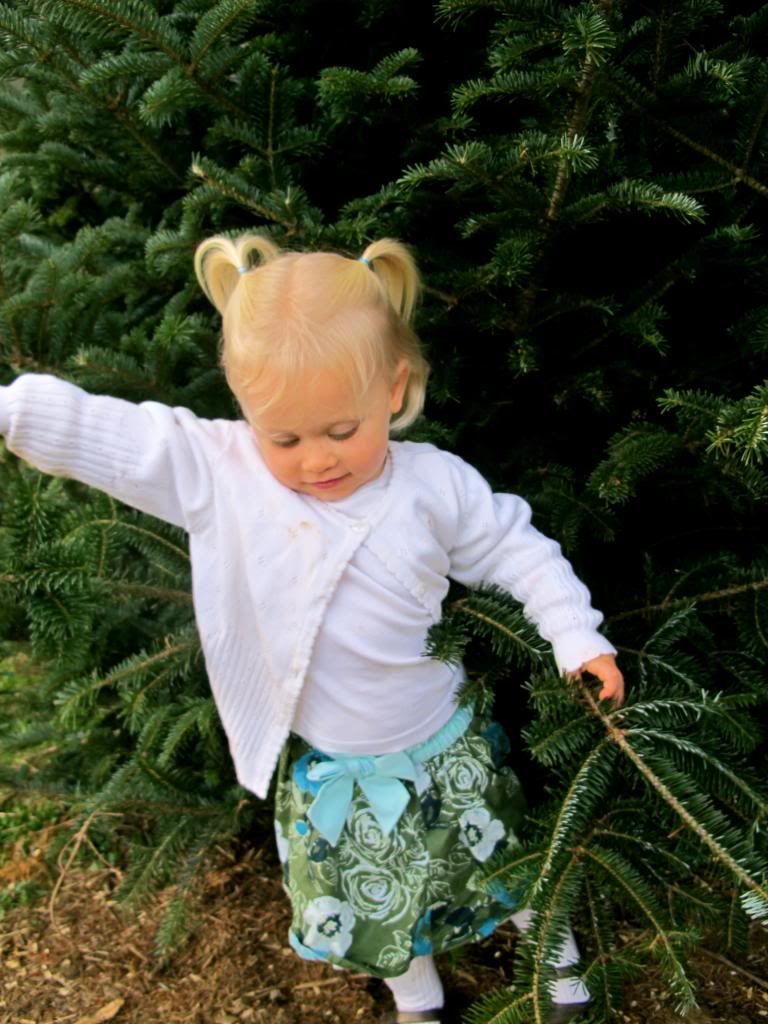 With 7 people- and 7 opinions- choosing a tree is no easy task. There is lots of commentary- too tall, too short, too scraggly, too expensive....But finally we all agreed.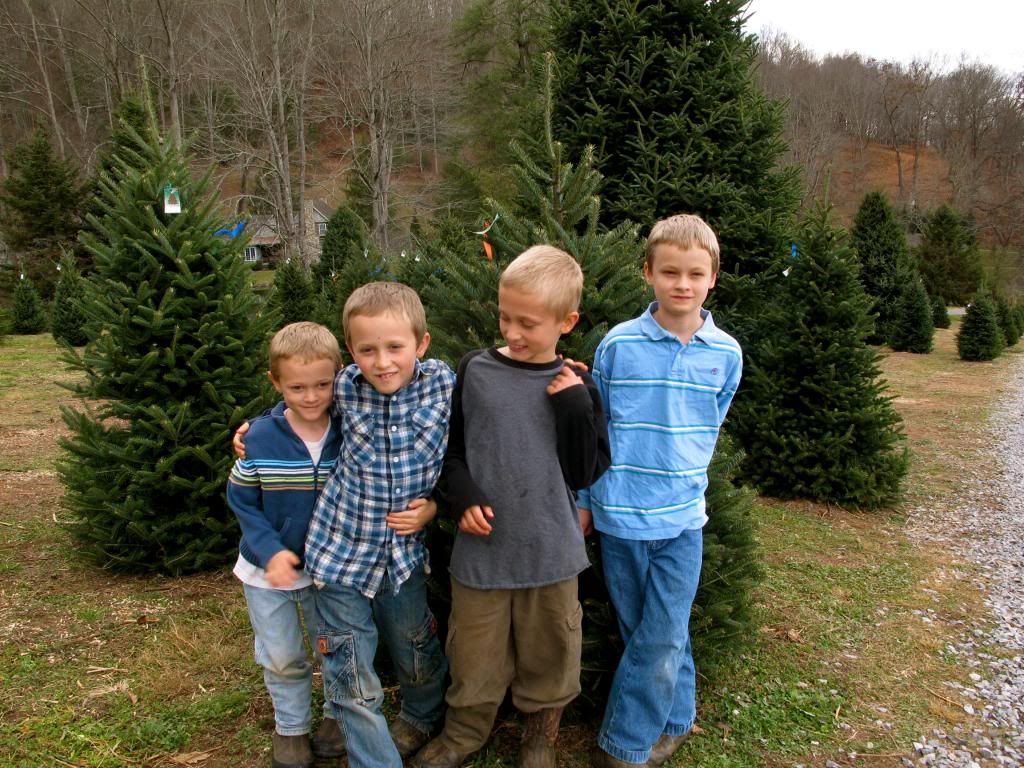 Our old tree farm did the cutting for you, but this time we could cut our own. Rylan and Cale each took a turn with the saw, and Paul finished it up.
I will admit that I am not feeling the Christmas spirit yet, but now that the mantle is covered with stockings and our collection of random Christmas decor and our playroom sports light covered windows and the tree. It's starting to feel a little more like Christmas...if only it would
feel
like winter outside!