Little Red Riding Hood, Annika-style: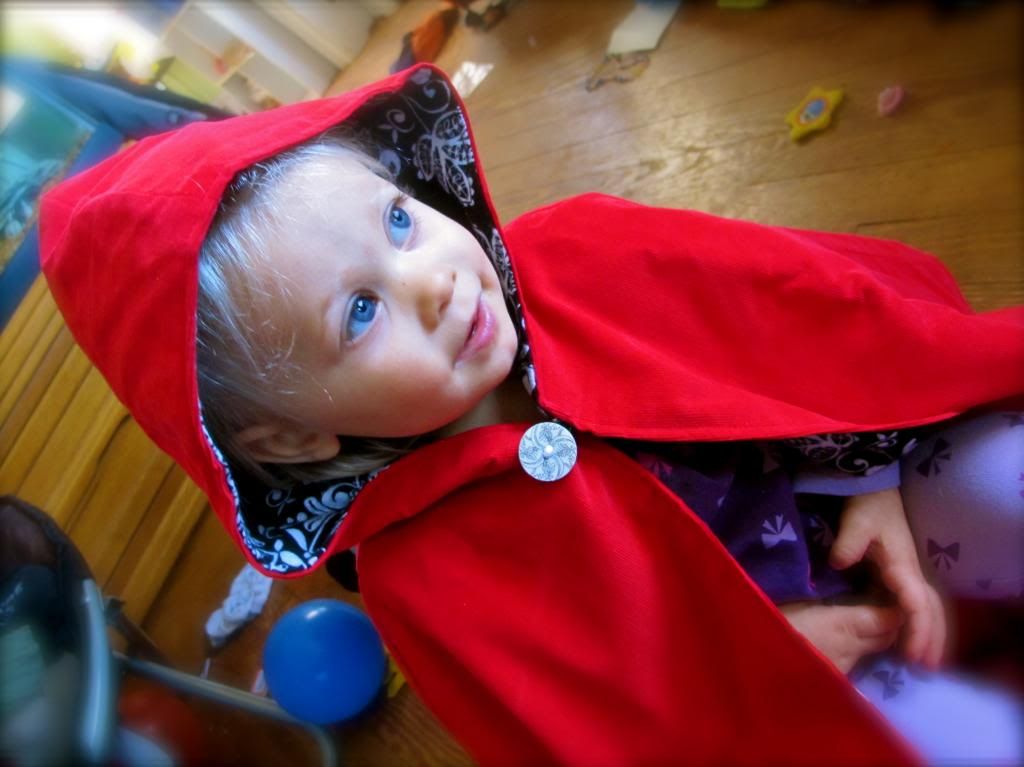 It's a winter-time tradition at our house to go crazy after dinner. The nights are dark and the evening energy level is high. Annika gets decked out every night to dance around like a maniac with her maniac brothers.
Outside. Rylan with his 2 favorite girls- Helen, the White Orpingoton and Ping, the Buff Orpington. Cohen with his boy, David. The best, most tame, rooster ever. And Annika, gathering kindling in style.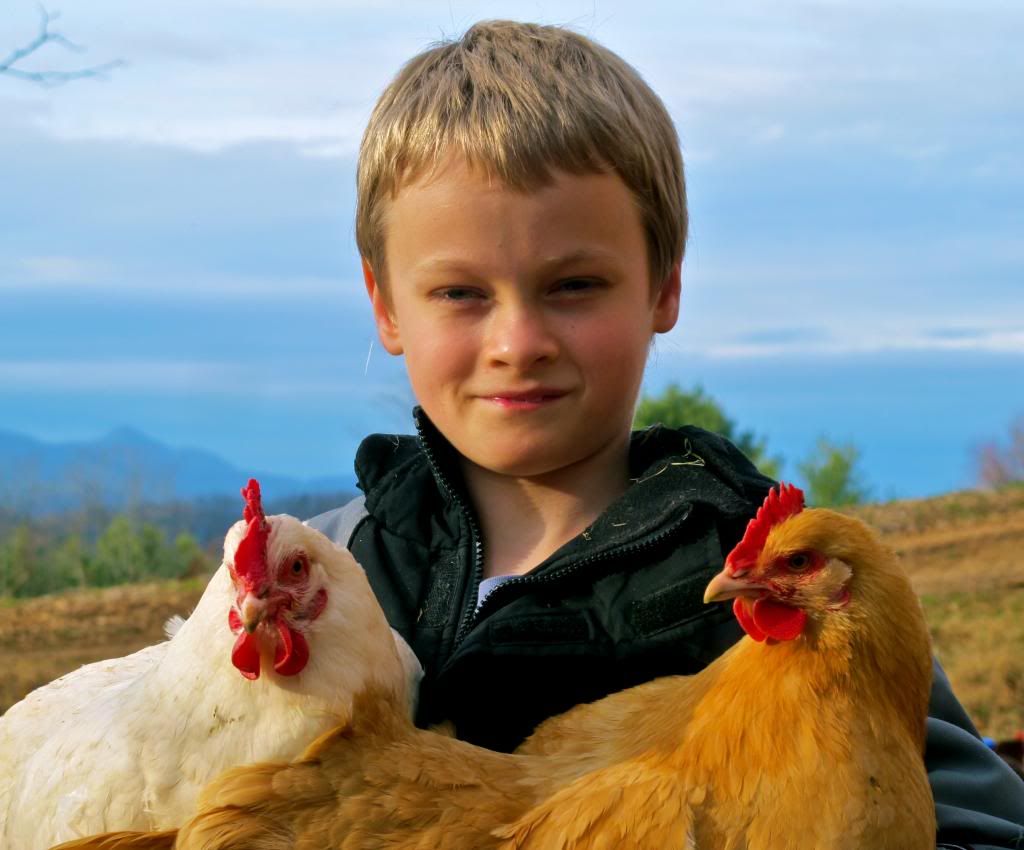 Making cookies for Santa. Rolling, cutting and decorating.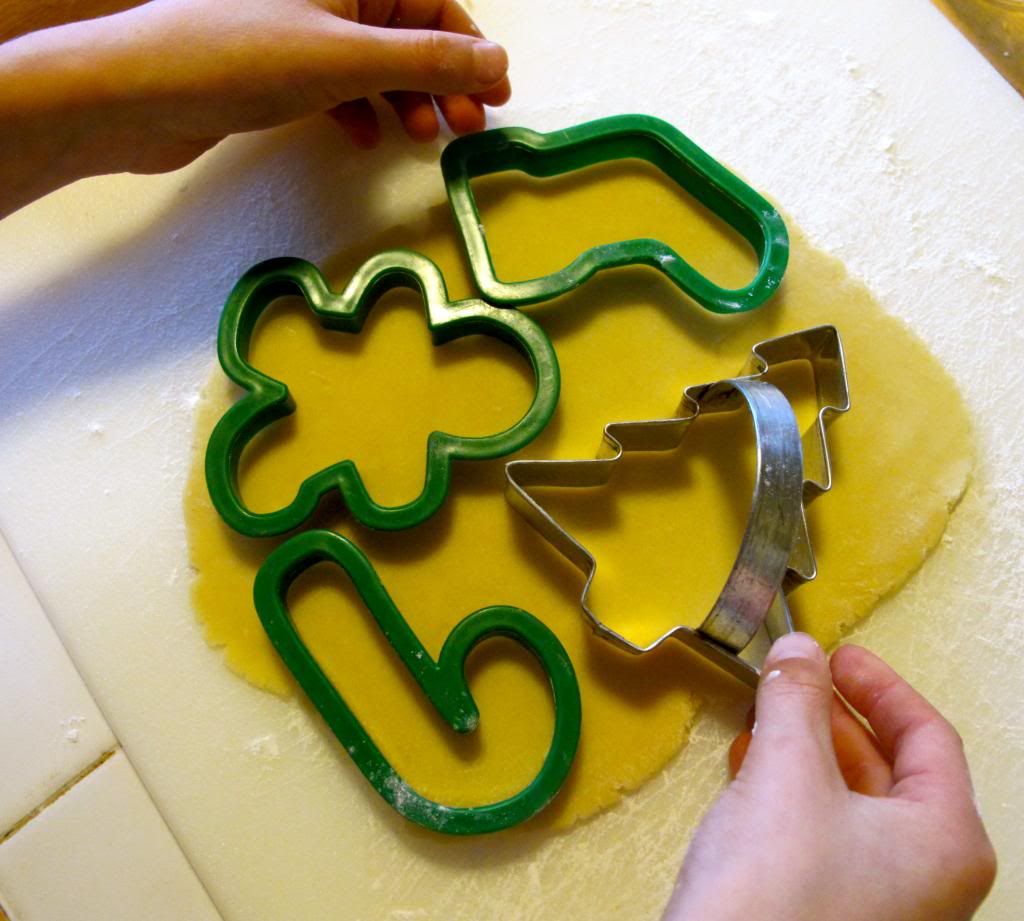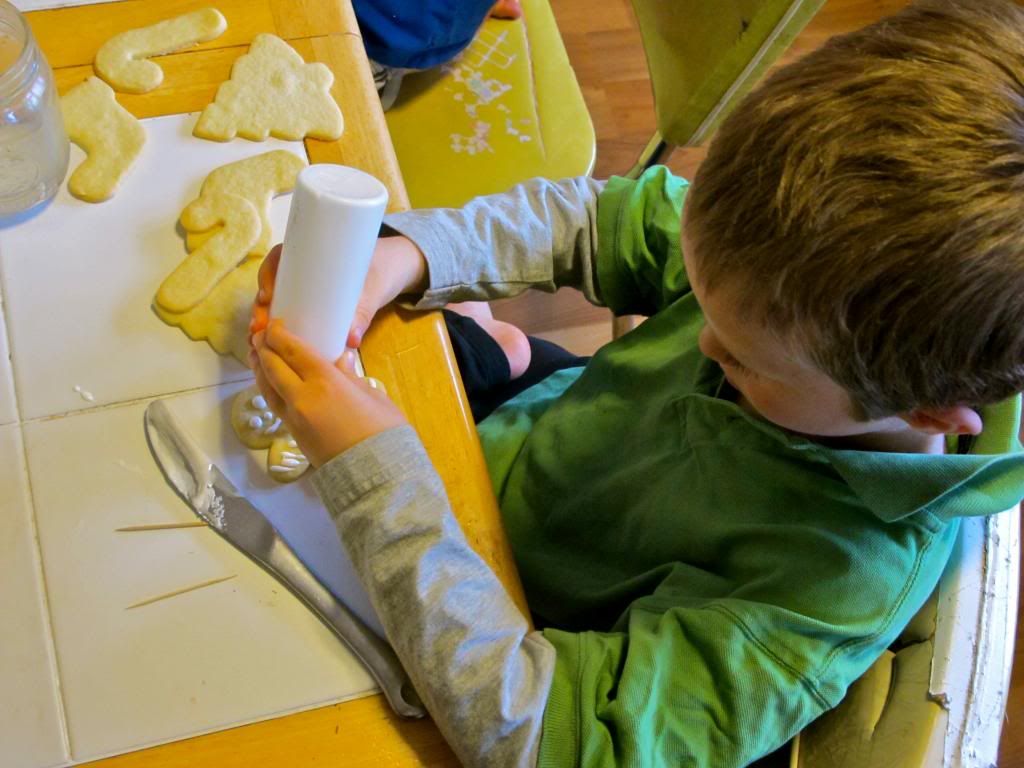 Christmas morning mayhem where the floor disappeared in a flurry of paper and packages.